ofCourse now offers natural support for weekend scheduling. From now on, you may configure your school week to run Monday–Friday, Monday–Saturday, or Monday–Sunday. This new option also includes the ability to offer Saturday and Sunday options on your Faculty Preference forms.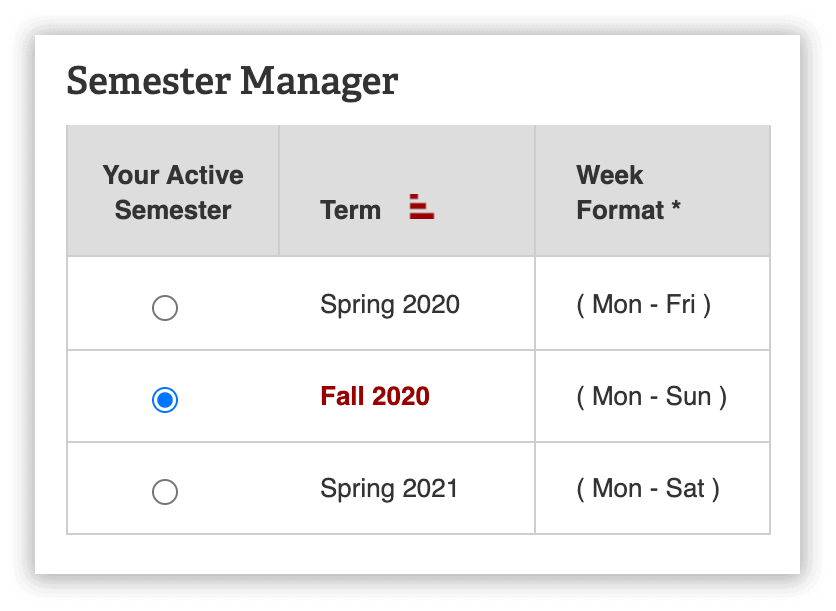 If you previously handled your weekend curriculums with Special Designations, you may continue to do so. But if you'd prefer those courses to be managed by the algorithm and represented on the weekly grid, it is now possible.
To enable weekends for your school, send us a note, and we will work with you to get things configured as you'd like.
October 5, 2020